Tech article by Dan Thomas (
Jeepster
)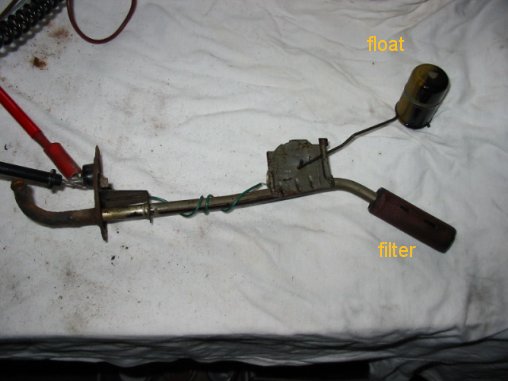 Sending unit.
Check winding for resistance, opens, shorts with a meter. Here the resistance should be ~70 ohms
About 10 ohms here.
There might be varnish built up on this end of the shaft here. Give it a little cleaning and the halves will separate easier.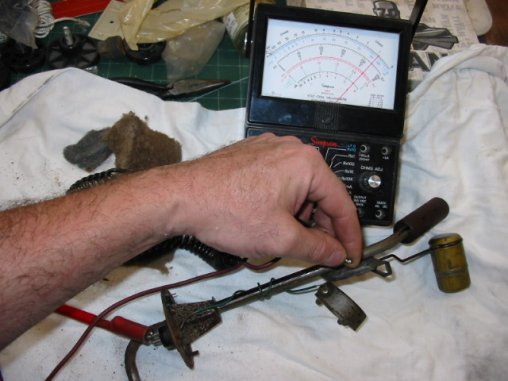 Work your way around to all the contact, solder, wire joints to check for continuity, shorts, opens.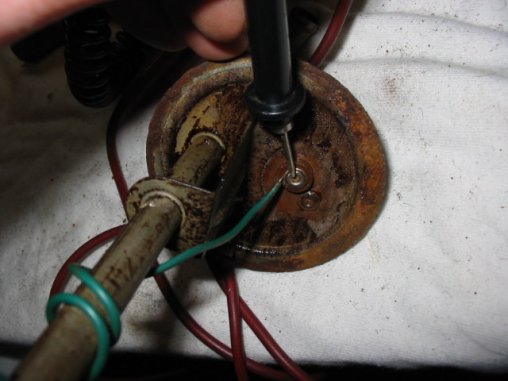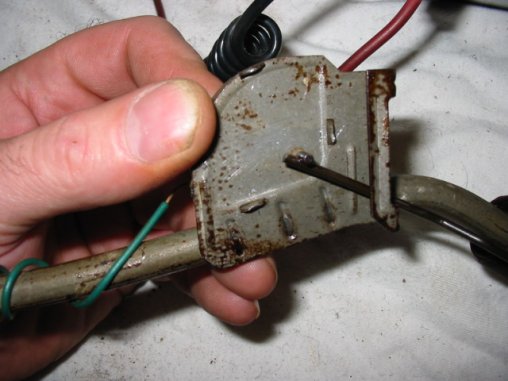 Reassemble, bend tabs.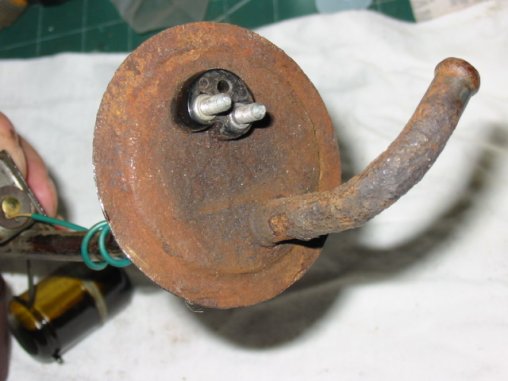 Plug
Back of plug with wire.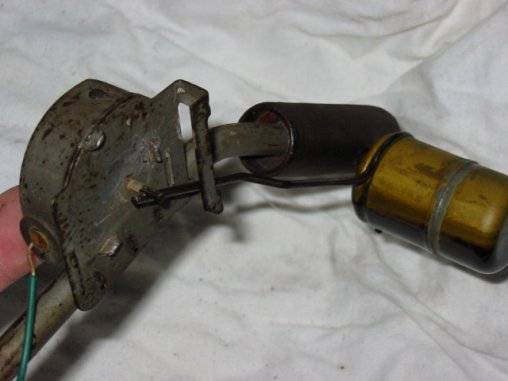 Straighten the 3 tabs on the "box" to remove.
Carefully remove.
Inside, check for spring and general condition.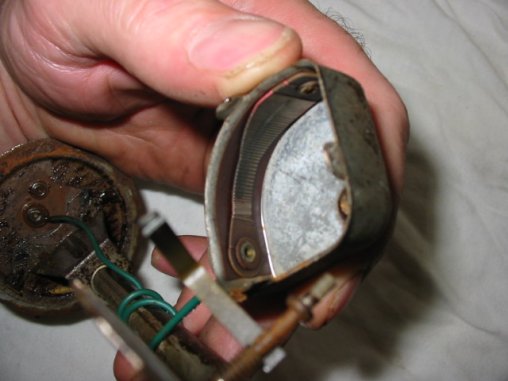 In this photo you can see where the contact arm rides on the wire windings. If the tank has sat with gas in it for a long time, the fuel might have turned to varnish and coated the contact arm and windings. A very light rubbing with steel wool should clean it up. Careful not to damage wire.
Another view.